Discernment is a way of sifting priorities and defining a basis for choice.
The questions we ask in the midst of the issues that arise in our lives usually center on us and our particular challenges. Personal spiritual discernment shifts the base of our questions. This way of being seeks to listen to God's yearning for us first. This particular process of discernment then places our issues into a larger perspective than just our own lives.
Many people ask us, "How do I know what God wants me to do?" and "How do I know when it is God speaking and not my own voice echoing my desires?" Discernment is the way by which we find the answer to the first question and sort the voices in the second question.
Spiritual discernment is about finding God's yearning for the direction of our life. It is not a once-and-for-all answer to our questions but a continual seeking for God's longing as we accept the invitation to live into the abundance God so freely gives us.
As Chuck Olsen has observed, discernment is an elusive and mysterious term precisely because it presumes that we can know the will of God. The term discernment historically has been used by the Quaker movement and in Roman Catholicism. The Jesuit order has focused time and energy on the discipline of personal discernment. Now the term is becoming an "in" word among mainline Protestants, but people often apply it to anything related to a decision. We will continue to probe the range of its meaning and the rich treasures we can discover as we move within the mystery of God's initiatives and our responses to them.
We do know that spiritual discernment leads to change. Our relationships with God and with other people will never be the same after we begin to live a life of discernment. God may call us to something new in our life. All the time, the Spirit is moving with us, supporting and guiding us.
As individuals we will approach spiritual discernment from a variety of directions because our personality types differ. We also come to this spiritual activity with varied backgrounds. We are at mixed levels of self-awareness, and we differ in our degree of comfort with our own style of decision making and handling personal issues. We vary also in our relationship with and knowledge of God. Thus, God will speak to us in diverse venues with diverse messages, and we will hear God in just as many ways.
What about that question "How do I know God's will for my life?" We can know God's longing for us more clearly as we become skilled in listening for God and paying attention to the ways God speaks to us. Eventually, as we walk through the process over and over again, discernment becomes a way of life.
I prefer to use the phrase "God's yearning" or "God's longing" instead of "God's will." Often when we speak of God's will, we envision God opening up one path before us, or we look for one answer in the face of our life choices. When we search for God's will in our lives, we can get caught up in looking for "the right answer" or the choice God wants us to make. The phrases "God's yearning" or "God's longing" open us up to a larger number of life choices and to a more interactive relationship with the God who calls us into future possibilities. Thus, we have chosen to encourage people to listen to God's longing for us as individual people as we examine issues or decision making times in our lives.
Discernment is appropriate anytime we have a decision to make. Large or small, the decisions of life point toward particular paths. Paying attention to the process of discerning God's desire starts us on a journey down paths that lead to abundant life.
---
Excerpt from Living into the Answers: A Workbook for Personal Spiritual Discernment
by Valerie K. Isenhower & Judith A. Todd (Upper Room, 2008)
If you are interested in learning more about personal discernment or entering into a discernment process you might be interested in Val's course, Living into the Answers. The class is experiential in nature. You may purchase the book here.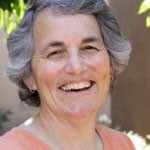 Valerie K. Isenhower is the owner of V. Isenhower Photography, and she specializes in meditative photography. Val offers workshops on Spirituality and Photography across the country. Val's images are currently displayed in her gallery in Old Town, Albuquerque. She is the featured photographer in the Journeying Through the Days: 2013 (Upper Room, 2012). Her work can be found in other galleries and publications, and has won multiple awards. Val has also co-authored two books on spiritual discernment with Judith A. Todd, and is one of the founders of Water in the Desert Ministries. She specializes in facilitating discernment processes for groups and using photography/visual arts in spirituality. Val earned an M.Div. from Central Baptist Theological Seminary, is an ordained American Baptist Minister and lives in Albuquerque, NM.