guest post by Val Isenhower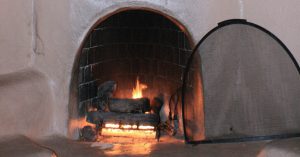 Holiday Stroll is a big event in Old Town Albuquerque every year on the first Friday of December. Streets and sidewalks are lined with luminarias, the giant Christmas tree is lighted for the first time, carolers sing in the gazebo and small patio areas, hot chocolate is sold in front of restaurants, streets are closed to vehicles and shoppers abound. The kiva fireplace in this picture is decorated and becomes a gathering place for friends and families. Throughout the Christmas season, day and night, groups of people sit around the fireplace talking, laughing and singing. The emotional warmth of the scene provides a time for conversation and creating memories. A simple fireplace is transformed into a symbol of personal connections.
Visual Landscapes
Like this fireplace, most of our visual landscape changes the closer we get to Christmas. Often we miss the meaning of the changes. We walk past a Christmas wreath without thinking about its importance. Stars hung from lampposts on Main Street blend into the sale signs in the store window. Candles are used to soften the atmosphere in a room rather than reminding us of the light of Christmas. Our lives are so busy during this important season in the church year that we forget to stop and really look at the world around us.
Fresh Lenses
Photography as a spiritual practice is an avenue to walk the journey of Advent and Christmas in a new way. Advent is a time when we remember the first coming of Christ as an infant, and then look toward his second Advent, when our Christian story will finally be complete. Our cameras become a tool to experience the symbols of Advent and Christmas on a deeper level. When we slow down to really see the symbols around us during this time we have the opportunity to explore their meaning in our own lives. Creative practices and fresh "lenses" in this season can offer an opportunity to ponder these things in our hearts, as Mary did following the Annunciation. Prayerfully looking at a simple fireplace through the view finder of a camera means we have an opportunity to think about how the scene brings people closer together. The light from the fire is transformed into a reminder of the Light shining in the darkness.
Experiencing Advent as a photo journey is a way to change our interior landscapes as the world around us is transformed with symbols. When we combine our prayers, our cameras and the eyes of our heart the journey to Bethlehem can take on new meaning. Each time we open the shutter on our camera we allow the light of Christmas to shine on our hearts.
---
If you are interested in a visual Advent study this year join me for Advent: A Photography Journey. Any type of camera, including cell phone or tablet, will work for this study.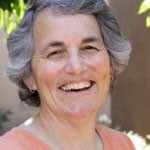 Valerie Isenhower is the owner of V. Isenhower Photography, and she specializes in meditative photography. Val offers workshops on Spirituality and Photography across the country. Val's images are currently displayed in her gallery in Old Town, Albuquerque. She is the featured photographer in the Journeying Through the Days: 2013 (Upper Room, 2012). Her work can be found in other galleries and publications, and has won multiple awards. Val has also co-authored two books on spiritual discernment with Judith A. Todd, and is one of the founders of Water in the Desert Ministries. She specializes in facilitating discernment processes for groups and using photography/visual arts in spirituality. Val earned an M.Div. from Central Baptist Theological Seminary, is an ordained American Baptist Minister and lives in Albuquerque, NM.
Photo: V. Isenhower Photography