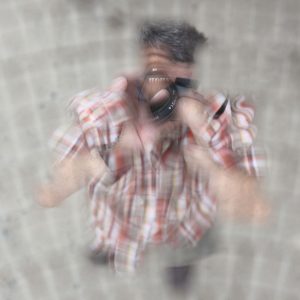 My journey into photography as a spiritual practice began in Poudre Canyon, northwest of Fort Collins, Colorado.  I traveled this gorgeous river canyon at a time when I was facing a major crossroads in my life.  The joy of photographing Poudre River allowed me to let go of my concerns and struggles in decision making.  I sank into the beauty of the scenery and the peaceful presence of the Spirit as I recorded images of the river.  The photographic experience absorbed me completely that morning.
When I turned off the highway into a parking area, a narrow one-lane wooden bridge lay ahead of me.  The bridge looked familiar, but this was my first visit to Poudre Canyon.  Why did I recognize it?  Suddenly, I realized it looked like the bridges I have seen in my dreams.  Narrow one-lane bridges always show up in my dreams when I am facing transitions in my spiritual life
I stopped before crossing this particular bridge.  I was currently out of work because my job had been eliminated. What other transition was I facing? I meditated on the bridge and spiritual journey ahead of me.  Finally, I heard God say, "It is time to take what you know about spirituality and spiritual practices and apply it to your photography."
I had been compartmentalizing the two pursuits – spirituality and photography. Even though I had applied spirituality to my photo outings, I had done so at a subconscious level.  Now was the time to bring the two together and cross the bridge into a new adventure.
Meditation on Both Sides of the Camera is based on the premise that photography can be a spiritual practice.  Spiritual journeys can inform photography, and photography can inform and deepen our spiritual journeys.
[The book] focuses on the spirituality behind our journey so that we may better photograph what we see in front of us. This book does not deal with technical aspects of photography; many printed and online resources teach technique.  Meditation on Both Sides of the Camera brings together our cameras and the spiritual beings that we all are.
The point is that we are all spiritual beings; as such, we have the opportunity to record photographs with our souls as well as our minds.
One day in conversation with another photographer we both agreed on the excellence of the composition and technical aspects of her work.  She commented, "Technically I know this is good, and yet something is missing. What is it?" I replied, "Where is the spirituality?  Where is God?" Photography for meditation focuses on going deeper into our relationship with God.  The practices can become a pathway that opens us to experience the thin place where our soul and the heart of God meet.
I base the title of the book, Meditation on Both Sides of the Camera, on a two-part photography journey.  The first component of meditation behind the camera involves the idea of meditation before, during, and directly after a photographic experience.  In meditation behind the camera we invite the Spirit to join us on the journey and apply spiritual practices to the act of photography.
The concept of photography as a spiritual practice does not end when we return home.  Recording an image represents only half of the experience.  The second component involves meditation in front of the camera.  This concept centers on the images we recorded.  Meditation in front of the camera uses the images themselves as a way to deepen our ongoing spiritual walk.
Valerie K. Isenhower
—————————————————————-
The above is an excerpt from
Mediation on Both Sides of the Camera: A Spiritual Journey in Photography b
y Valerie K. Isenhower (Upper Room, 2012).
If you are interested in photography, spirituality and/or using visual tools for decision making and living into times of transition you might be interested in Val's two classes – Meditation on Both Sides of the Camera & Liminal Space and Photography.  Both classes are experiential in nature. Meditation on Both Sides of the Camera is an e-publication and can be purchased from www.visenhowerphotography.com or www.upperroom.org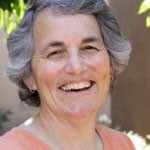 Valerie K. Isenhower is the owner of V. Isenhower Photography, and she specializes in meditative photography. Val offers workshops on Spirituality and Photography across the country. Val's images are currently displayed in her gallery in Old Town, Albuquerque. She is the featured photographer in the Journeying Through the Days: 2013 (Upper Room, 2012). Her work can be found in other galleries and publications, and has won multiple awards. Val has also co-authored two books on spiritual discernment with Judith A. Todd, and is one of the founders of Water in the Desert Ministries. She specializes in facilitating discernment processes for groups and using photography/visual arts in spirituality. Val earned an M.Div. from Central Baptist Theological Seminary, is an ordained American Baptist Minister and lives in Albuquerque, NM.
Photograph by Bin im Garten, and used under the Creative Commons license.