Rebecca Collison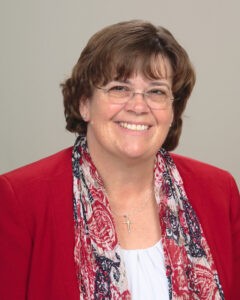 Rebecca "Becky" Kelly Collison is a United Methodist elder who is a special education teacher-turned-preacher who seeks to make the gospel accessible and relevant to all, regardless of ability, geographic, or socio-economic dynamics. Currently based in the Peninsula Delaware Conference, she has pastored small rural and town churches in Delaware, Maryland, and Virginia.
Her educational background includes a B.S. in Special Education from the University of Maryland Eastern Shore, where she also taught adjunct classes. Her graduate work  includes a Master in Educational Technology from Wilmington University and, from Wesley Theological Seminary, a Master of Divinity (2008) and Doctor of Ministry (2019.) She serves on the United Methodist Rural Advocates and is a past member of the denomination's Deaf and Hard of Hearing Ministry Committee. On her conference, she is  the chair of her conference's Disability Ministry Committee, and a member of  the Board of Ordained Ministry. She recently published her work on revitalizing small rural churches through linking stories and scripture in "Preparing Fields For Seasons of Change" (Trilogy Publishing). Her blog page is found at www.rebeccacollison.com.
When not at the parsonage of her current pastoral appointment, she lives on a corner of the family farm with her husband Glenn who is a truck driver. She enjoys writing, singing, and reading. She also enjoys spending time with their family which includes 6 children,7 grandchildren, and 6 grand dogs.