First responders and their families need support and advocates in local communities, and this course is designed to guide clergy as they learn how to provide this encouragement. 
First responders have long felt that showing emotion would lead to a perception of weakness. But the situations first responders witness while on or off duty do affect these men and women and their families. Many first responders and front-line workers are dealing with PTSD, depression, and anxiety.  
Join Harriet in conversation about how clergy can support and advocate for these vital workers and their families.  
Learners will need to obtain this book: 
Mental Health Mayday: A Firefighter's Survival Guide from Recruit through Retirement by Gregg Bagdade
A workbook written by Harriet, "Caring with Compassion: First Responders and Their Families," will be used throughout the course and web links and links to videos will be provided. 
This course is eligible for 1.0 CEU.
Quick Info:
Number of weeks: 7
Price: $65
CEUs: 1.0
Required books: Yes
Blackboard: Yes
Zoom: No
Certification or Series: No
About the Instructor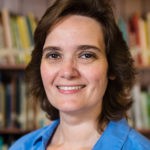 Beginning as a volunteer, Harriet Wilkin's early ministry revolved around Christian program development for children, youth, and young adults. This led to paid staff positions in churches and since July 2015, she has been appointed a licensed local pastor.  
Harriet has two bachelor's degrees and a Master of Divinity degree. Her Bachelor of Science degree is in business administration/ management and her Bachelor of Arts degree is in critical communications. In 2015 Harriet completed her Master of Divinity degree at Claremont School of Theology. 
Harriet continues to be an advocate for people with disabilities, caregivers, first responders, veterans, and their families.  Connect with Harriet on her website by clicking this link.