Do you feel stressed? Do you feel overwhelmed? You are not alone. Upheaval, whether the cause is personal or comes from crises in the news, can leave Christians feeling as if they have no control over the pressure in their lives.  
This course will examine how to destress and support each other. Using Dr. Suzan D. Johnson Cook's book, learners will be reminded that God loves and cares about each person. They will know the joy of Christ is walking beside them, and the presence of the Holy Spirit. Together they will learn from Dr. Cook's wisdom and apply this wisdom in their lives.
Along with a blank journal for your personal reflections. You'll need a copy of the following book for this class:
This course will run for 6 weeks and is eligible for 0.0 CEUs.
Quick Info:
Number of weeks: 6
Price: $20
CEUs: 0
Required books?: Yes
Live video session?: No
Part of a certification or series of courses?: No
About the Instructor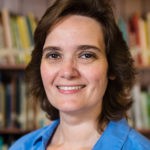 Beginning as a volunteer, Harriet Wilkin's early ministry revolved around Christian program development for children, youth, and young adults. This led to paid staff positions in churches and since July 2015, she has been appointed a licensed local pastor.  
Harriet has two bachelor's degrees and a Master of Divinity degree. Her Bachelor of Science degree is in business administration/ management and her Bachelor of Arts degree is in critical communications. In 2015 Harriet completed her Master of Divinity degree at Claremont School of Theology. 
Harriet continues to be an advocate for people with disabilities, caregivers, first responders, veterans, and their families.