Quick Info:
Number of weeks: 1
Price: $50 per person, $100 per couple
CEUs: 1
Required books?: Yes
Live video session?: Yes
Part of a certification or series of courses?: No
Whether you are newly married or married for years, couples can improve their relationship through understanding and helping each other. "After You Say, 'I Do': A Marriage Retreat" takes couples on an exciting and illuminating journey into the heart of their marriage.
The course is targeting married couples who want to use this unique environment to be able to have tough conversations, rebuild a foundation, experience personal and spiritual growth, and strength in their relationship. We will use the discussion board so couples can interact and see differing perspectives with other couples. We will use the journal to daily capture new thoughts and expressions. Specific chapters in the book will be worked through daily as a couple. We will also use Zoom to engage in group activities and also have speakers on the specific topics that we will cover. We will talk about goal-setting for your marriage, communication and conflict resolution, and spiritual growth as a couple.
Learners will be required to obtain a copy of the following book:
Required Zoom meetings will take place from 7:00-8:00 pm CST every day. Each member of the couple needs to register for the course.
*Using the Amazon Affiliate link further supports our ministry. Thank you!
Price: $50 per person, $100 per couple
About the Instructor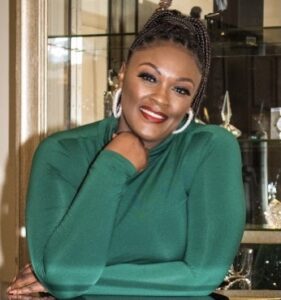 Ashley Whitley has been working in the mental health and outreach field for 9 years. Ashley  teaches employees at her agency and people in the community about mental health awareness and suicide prevention and intervention. Over the years Ashley has loved learning and growing in the best ways possible in order to provide the best for anyone with whom she comes in contact. She has a Masters in Psychology and Marriage and Family Therapy. Ashley provides individual, family, and couples therapy as a Licensed Marriage and Family Therapy Associate. She is also a minister in her local congregation.
Ashley is a mother of a 10-year daughter who keeps her busy with cheer competitions and tumbling! They enjoy movie nights with lots of popcorn and laughs. Ashley considers herself a forever student, not only because she is currently in school for her Master of Divinity degree, but also because she always wants to learn. She enjoys learning from every endeavor she encounters and every person she meets.