The Common English Bible (CEB) is the latest translation that is supported by the United Methodist Church. In this short course, we will examine the unique translation features of the CEB and what it means to United Methodists in Bible study, preaching, and personal reflection. This course is designed as a continuing education course for certified lay ministers and clergy. Students will need a copy of the Common English Bible.
This course is eligible for 1.0 CEU.
*Using the Amazon Affiliate link further supports our ministry. Thank you!
Quick Info:
Number of weeks: 1
Price: $35
CEUs: 1.0
Required books?: Yes
Live video session?: No
Part of a certification or series of courses?: Yes (Certified Lay Ministry)
This course is approved in the East Ohio conference for continuing CLM credit; if you are not in the East Ohio conference, please check with your conference leadership before enrolling to ensure that they will approve this course for continuing CLM education credit.
About the Instructor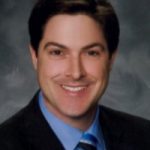 Dr. Joshua Reichard is a Certified Lay Minister and the congregational Lay Leader at Trinity United Methodist Church in Youngstown, OH. Joshua is the Vice President and Assistant Superintendent of Valley Christian Schools, a multicultural, urban, K-12 Christian school system with more than 700 students. Joshua earned a PhD in Human and Social Studies (Religion and Theology) from the University of the Western Cape in South Africa, a DPhil in Religion and Society Studies from Oxford Graduate School, and an EdS in Educational Leadership from Liberty University. Joshua also completed certification in Online Teaching and Learning at United Theological Seminary. He serves as an adjunct faculty member of several higher education institutions. Joshua has served as a missionary, educator, and leader in various contexts of Christian service, as well as a technology consultant and entrepreneur. He is an interdisciplinary scholar with an extensive publishing record in peer-reviewed academic journals including the Wesleyan Theological Journal, American Journal of Theology and Philosophy, Process Studies, Religious Education, among others.
Past Students Said…
"I really enjoyed this course and it made me more knowledgeable of the CEB.  I will be using it in place of my NKJ.  Thank you."
"I thought the course was great.  The right amount time to introduce the CEB.  It was new material for me, but well understood through questions and reflections."
"The best that I liked about this course was seeing a new perspective on a different version of the Bible.  The videos really gave an insight as to all the effort that was put forth in compiling this CEB."
"This is a helpful course in understanding the advantages and usefulness of the CEB."
"I learned how useful this tool is going to be used in my own study of God's word."
"I learned much information about how the translation of the Common English Bible was developed and why. This translation was the work of many people of different church affiliations and education. I learned how to use the CEB to enhance my own Bible study as well as how to have a conversation with others about the merits of the CEB."