Anxious times and anxious institutions require non-anxious leaders. Effective leadership depends on being able to separate your personal anxieties from the issues that affect your church or organization. Based on the book Anxious Church, Anxious People: How to Lead Change in an Age of Anxiety, this course will provide you with a basic understanding of how to begin the journey toward becoming an effective, non-anxious leader. Learn why understanding your own family of origin is the key to effective leadership, what you can do to grow in this capacity, and the most important characteristic of effective leaders.
This course is comprised of a series of brief recorded presentations that can be viewed at your convenience on specific days. Interaction with the instructor and other students is facilitated through online discussion threads. There will also be three live online discussions with dates and times to be determined. These sessions will be recorded for students who are unable to participate. Live participation or viewing of recorded sessions is required for CEU credit.
You will need a copy of Anxious Church, Anxious People: How to Lead Change in an Age of Anxiety by Jack Shitama for this course. Other resources to get the most out of this course (but not required): Generation to Generation: Family Process in Church and Synagogue and Friedman's Fables, both by Edwin Friedman.
This course is eligible for 3.0 CEUs.
Quick Info:
Number of weeks: 4
Price: $198
CEUs: 3.0
Required books: Yes
Blackboard: Yes
Zoom: Yes, Required
About the Instructor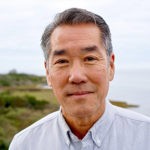 Jack Shitama is an ordained elder in The United Methodist Church and currently serves as the executive director at Pecometh Camp & Retreat Ministries in Centreville, MD. He is also the minister-in-residence for the Center for Clergy Excellence at Pecometh. He was president of the International Association of Conference Center Administrators from 2003-2007 and served on the United Methodist Camp and Retreat Ministries Association Board from 2007-2015 as vice-chair (2011-2013) and chair (2013-2015).
Jack is the author of Anxious Church, Anxious People: How to Lead Change in an Age of Anxiety. His focus on leadership development is based on his own experience using a family systems approach to effective leadership. He is an avid learner with a passion for taking the most recent secular learnings and applying them to spiritual leadership.
Past Learners Said…
"This is an excellent course that was superbly taught through recorded presentations, daily assignments, and online discussions with the instructor and other students. The course definitely stretches you since it is a lot to digest in a two-week period. But, the benefit to the student in learning how to become a non-anxious leader in the family and in the church (which is also applicable to the job) is well worth the time invested. This should be a required course for clergy, certified lay ministers, and others in leadership positions in the church."
"I feel this course was the most interesting I have taken thus far. I could see myself becoming anxious at times, now I know I will take a second before responding to others and I will listen to the other side completely before I make any response to their concern, or input of what they need. This course has also helped me find who I am by showing me where I need to be. I was asked to take on another church starting July 1 and I was very anxious about that until I got involved with this course. I have found myself fitting in with the new church only after two services and feeling very comfortable with all the people there. Thank you Jack for such an amazing course and I am looking forward to the next one."