This course is for clergy who will be doing premarital counseling for couples that include first responders, active military, veterans and their significant others. Information and discussions will cover relationships, communication, finances, and post-traumatic stress syndrome (PTSD).
In addition to the required books, you will purchase for this course, Harriet will provide worksheets to download and use for your ministry. Harriet will also provide resources through the course that are directed toward veterans and active military. 
Harriet brings first-hand experience to this course on what it is like to be married to a first responder and a veteran. You will learn more about Harriet's and her late husband's story when you take this course. Consult her BeADisciple.com instructor page for additional courses she offers. 
Learners will need the following books for this course:
This course is eligible for 1.0 CEU.
Quick Info:
Number of weeks: 5
Price: $65
CEUs: 1.0
Required books: Yes
Blackboard: Yes
Zoom: No
Certification or Series: No
About the Instructor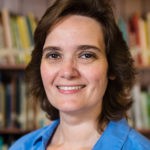 Beginning as a volunteer, Harriet Wilkin's early ministry revolved around Christian program development for children, youth, and young adults. This led to paid staff positions in churches and since July 2015, she has been appointed a licensed local pastor.  
Harriet has two bachelor's degrees and a Master of Divinity degree. Her Bachelor of Science degree is in business administration/ management and her Bachelor of Arts degree is in critical communications. In 2015 Harriet completed her Master of Divinity degree at Claremont School of Theology. 
Harriet continues to be an advocate for people with disabilities, caregivers, first responders, veterans, and their families.  Connect with Harriet on her website by clicking this link.