Designed for Part-Time Local Pastors and Certified Lay Ministers, but open to any person, clergy or lay, this course provides practical guidance for managing the many demands of congregational leadership. It will cover different approaches to increasing productivity to help the student find the methods that will work best in their own setting. Topics to be covered include the basics of the Getting Things Done approach by David Allen, how to clear one's mind of things to do to reduce anxiety and increase focus, the importance of rituals, the importance of First Things First from Stephen Covey, and the Pomodoro Technique.
Course content is delivered primarily through podcasts and YouTube videos from leading experts in the field. Practical exercises will help students try out various techniques to see how they integrate into their own approach to ministry. There is one live online session where the instructor presents material and interacts with students.
This course is one of the elective courses for the Certificate in Congregational Leadership (CCL) program and is eligible for 1.0 CEU.
Quick Info:
Number of weeks: 1
Price: $59
CEUs: 1.0
Required books: No
Blackboard: Yes
Zoom: Yes, required
About the Instructor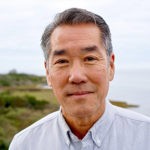 Jack Shitama is an ordained elder in The United Methodist Church and currently serves as the executive director at Pecometh Camp & Retreat Ministries in Centreville, MD. He is also the minister-in-residence for the Center for Clergy Excellence at Pecometh. He was president of the International Association of Conference Center Administrators from 2003-2007 and served on the United Methodist Camp and Retreat Ministries Association Board from 2007-2015 as vice-chair (2011-2013) and chair (2013-2015).
Jack is the author of Anxious Church, Anxious People: How to Lead Change in an Age of Anxiety. His focus on leadership development is based on his own experience using a family systems approach to effective leadership. He is an avid learner with a passion for taking the most recent secular learnings and applying them to spiritual leadership.
Past Learners Said…
"This was much more informative than I expected. I am using the materials and concepts already, both at work and at home. Jack always puts on excellent presentations."
"I strongly recommend this training for anyone who needs a time management strategy. The ideas are helpful for organizing short term and long term goals. The instructor was able to show how to implement the training materials immediately to obtain quick and beneficial personal change and positive outcomes."
"Really a great class. This helped me a lot; I needed guidance to get organized as I have a lot more responsibility now at church and this was a great help. Thank you Jack."
"I gained an awful lot of info in this course that will help me 'Get Things Done'."
"This was one of the most useful courses I have ever taken! Thanks so much…"