Quick Info:
Number of weeks: 2
Price: $75
CEUs: 0
Required books?: No
Live video session?: Yes
Part of a certification or series of courses?: No
Hosts and producers of the Institute for Discipleship podcast, The Listening Chair, that explores a variety of vocational tales, Miranda Priddy and Meg Calvin, will share tips on creating a brand, booking the talent, editing the content, & marketing and distributing your Christian podcast in a highly applicable fashion. Many earbuds are waiting for the sounds of your ministry, and there's no better time than now to extend its reach. Let us help you make this happen!
Past Students Said…
"Thanks to both of you, I have learned so much.   This class was what I needed to push me on this path of podcasting that I have been thinking about for several years.  I know I have a long ways to go still, but you have given me the tools and resources to get started." – Marie Matthews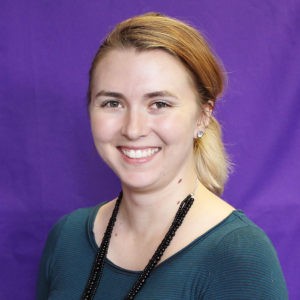 Miranda Priddy serves as the Director of Business Operations for the Institute for Discipleship, and comes from a varied background. From growing up on a farm in Texas, to earning a Bachelor of Arts degree from McMurry University with a major in theatre, to now working toward an MBA, she loves seeing ideas come to life. She co-hosts the Listening Chair podcast as well as provides administrative support to all Institute programming.
When she's not on the clock, Miranda enjoys playing cribbage with her husband and being a dog-mom to their three dogs.