Quick Info:
Number of weeks: 3
Price: $60
CEUs: 1
Required books?: Yes
Live video session?: No
Part of a certification or series of courses?: No
Everyone Wants to be a Hero
In their book, "Hero Maker," Dave Ferguson and Warren Bird point out that everyone wants to be a hero, but few understand the power in being a hero maker. This three-week book study will examine the powerful choice to be a hero maker rather than a hero in our work environments and our leadership roles. This allows us, as Christ followers, to have a greater impact in our own leadership roles in our church, community, and work environments
"Hero Maker" is based on five powerful practices found in the ministry of Jesus, who lived out his life and ministry building up others to be leaders. We will study verses in the gospel of Luke as we begin to understand how Jesus built his team of disciples to grow God's kingdom.
The study will focus on the three main sections of the book:
Part 1, "A Hero-Making Challenge," prompts us to understand the process of multiplying hero makers in our church.
Part 2, "Five Essential Practices of Hero Making," examines investing ourselves in others to multiply our own impact and the growth of our mission.
Part 3, "Hero Makers Get Results," inspires our vision of possibilities and challenges us to dream big.
Learners will be required to obtain a copy of the following book:
About the Instructor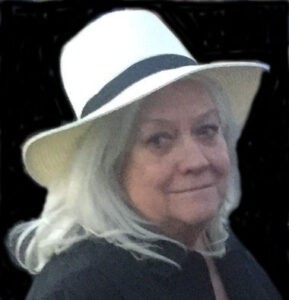 Carolyn has taken several courses in Be A Disciple and completed her Master's work in Information Technology at the University of Missouri. She is also a Certified Online Instructor and is currently a Graduate Student at the University of Missouri continuing her education in new technologies. She is a member of the Centralia United Methodist Church in Centralia, Missouri and is active as a Lay Servant Minister. Carolyn has served on the boards for the local Women's Shelter and group homes for Youth.
She is the mother of two daughters, who each have two daughters, and she is a Great Grandmother to two little ones that lovingly call her "The Old Grandma!" Carolyn lives on a small farm in central Missouri and enjoys being outside during the warmer months. She enjoys growing vegetables and flower gardens.