Quick Info:
Number of weeks: 5
Price: $25
CEUs: .5
Required books: Yes
Blackboard: Yes
Zoom: No
Certification or Series: No
This is an Advent study for adults by Bishop Richard Wilke. It focuses on people in the story of Christ's birth: the wise men, the shepherds, Joseph, King Herod. King Herod is part of the Christmas story and reminds us why we desperately need a Savior.
This four-week study is appropriate for both group and individual use. There is one lesson for each week of Advent which can be discussed online as the week progresses. Each lesson includes a key scripture passage, a brief reflection, questions for discussion, a suggested Christmas carol, and a brief prayer.
Participants will need to order their own copy of Wilke's book, Christmas: The Good, the Bad, & the Ugly.
About the Instructor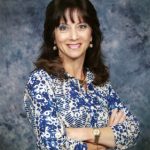 Pamela Deck loves helping churches, other groups, and individuals equip disciples and connect faith to real life through Christian education ministries! Based in the Western North Carolina Conference, her educational background includes a B. S. from Clemson University, Certificate in Business Administration from Isothermal Community College, and graduate work at Candler School of Theology, Emory University, for the Certified Associate in Christian Education in the United Methodist Church. With over 25 years of experience in education ministry, she served as Staff Children and Youth Ministries Coordinator at Spindale United Methodist Church. Then, Pamela contracted with the United Methodist Publishing House as: Cokesbury Action Team Conference Leader and Marion District Representative; FaithHome for Parents Consultant; and National Workshop Presenter. Ongoing training includes Safe Sanctuaries (WNCC), Transitions (WNCC) Coaching (GBOD), Liturgical Dance (SEJ and Long's Chapel), and Equipping Ministry (Group).
Pamela enjoys being actively involved at Spindale United Methodist Church as adult Sunday school teacher, Praise in Motion dance leader, Connect team, and Middle School Youth Leader. She is a member of the WNCC Christian Educators Fellowship, Rutherford Congregations for Children, and Board Member at Leadership Rutherford. Some favorite hobbies are travel, baking, reading, fashion and sewing, guitar, piano, and dance. Pamela lives with her husband and lab. They have a young adult son and daughter. She looks forward to learning together with you soon!
Visit Pamela online at Facebook: facebook.com/PDeckConsulting.