Quick Info:
Number of weeks: 2
Price: $50
CEUs: 1.0
Required books?: Yes
Live video session?: No
Part of a certification or series of courses?: No
Many of us throw the term 'grace' around often, but what does it really mean? Can we earn it? Can we lose it? Do some earn more than others? Do we not receive it until we are baptized? Speaking of baptism, is it really necessary to baptize infants?
The founder of United Methodism, John Wesley asked these same questions many years ago, and what he found offers us much clarity today.
This course explores his findings of different types of grace. You'll not only become acquainted with prevenient grace, justification, sanctification, entire sanctification, and glorification, but you'll also leave this course ready to apply these concepts to your life.
Learners will need a copy of Grace is…, by Paul Gray.
This course is worth 1.0 CEU.
About the Instructor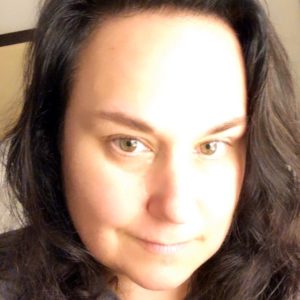 Stephanie Rollins is  originally from western Kentucky, but has lived in North Carolina, West Virginia, and now southeastern Ohio.  She is a widowed homeschooling mom of three free-thinking kids.  She has an old Havanese who is blind in one eye and a gaggle of cats.
She works from home managing a couple of small businesses.  She earned a master's degree in ministry from Mt. Vernon Nazarene University, and she is now working on an MBA.  Stephanie is a lay minister in the United Methodist Church.  She volunteers with the nursing home ombudsman program and Kairos Prison Ministry.