Quick Info:
Number of weeks: 2
Price: $50
CEUs: 1.0
Required books?: Yes
Live video session?: No
Part of a certification or series of courses?: No
In this class you will read the five chapters of Galatians, learn about the context, determine Paul's point in writing the letter, and analyze the meaning of the letter for the Galatians. You will learn the overall meaning of the letter and how to apply it in our churches, personal lives, and society. Throughout the course, we will have thought-provoking questions that may not have a wrong or right answer, but they will inspire you to ponder how the lessons of Galatians need to be applied today.
This course is worth 1.0 CEU.
About the Instructor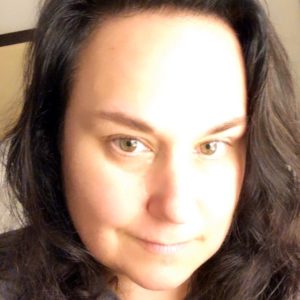 Stephanie Rollins is  originally from western Kentucky, but has lived in North Carolina, West Virginia, and now southeastern Ohio.  She is a widowed homeschooling mom of three free-thinking kids.  She has an old Havanese who is blind in one eye and a gaggle of cats.
She works from home managing a couple of small businesses.  She earned a master's degree in ministry from Mt. Vernon Nazarene University, and she is now working on an MBA.  Stephanie is a lay minister in the United Methodist Church.  She volunteers with the nursing home ombudsman program and Kairos Prison Ministry.