Quick Info:
Number of weeks:
Price: $30
CEUs:
Required books?: No
Live video session?: No
Part of a certification or series of courses?: No
Having a sense of place can begin with being where you are. From an awareness of the natural communities around you, a deeper appreciation of God as creator and sustainer emerges. It is important to understand how a sense of place fits into your personal life with God. This is one application of the great commandment to "Love God with all you've got, love others (human and natural world) with your whole being". By engaging in this reflection and dialogue there is an opportunity for you to learn about the natural communities where you live, be more 'grounded' in being at home where you are, and expand your sense of belonging to God coupled with your experience of being loved by God.
About the Instructor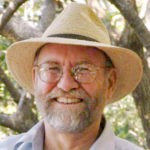 Although Bill Lewis was not born in Sarasota, Florida, his father's family has has lived there since 1911. A sense of place, especially in relation to the natural world, is very important to him. For many years he was away from church and God. Since coming back to a living faith in Jesus he has been able to glean from many important Christian traditions. Renovare material has been a significant influence to bring together various streams that fit into a life with God. He has completed a Masters degree in Christian Spiritual Formation and is practicing Spiritual Direction. Currently, he is an active member of First Presbyterian Church. In addition to other endeavors, he is involved with the Florida Conference UMC Spiritual Formation team.