Quick Info:
Number of weeks: 2
Price: $30
CEUs: 1.0
Required books?: No
Live video session?: No
Part of a certification or series of courses?: No
Grace and Peace be with you.  Our country, churches and our even lives are engaged in emotionally charged, high stakes conversations.  Holding firm to our convictions while listening with courtesy and respect can be a challenge.
Using various online resource and our own life experiences each of us will identify key words, practices and concepts that can help set a compass bearing for how we can be attentive to respectful, considerate conversations, especially with those who have significantly different views from our own.  Every two or three days there will be a new reflection question which you will respond to and then interact with others.
By committing to this reflective practice and dialogue there is an opportunity for you to grow in love of God and others.
This course is eligible for 1.0 CEU.
About the Instructor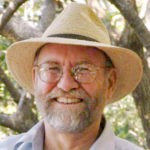 Bill Lewis came back to Christ after many years of wandering through various belief systems. These experiences, coupled with decades of business experience in not-for-profits and for-profits, has helped him understand and relate to others in various stages of life. Even after Bill settled into a realization that he belongs to God and is loved by God, the journey has continued to be a challenge. Renovare materials have been a significant influence in Bill's life, bringing together various streams that fit into a life with God. One of Bill's passions is leading monthly outings exploring natural areas.
Bill has an MBA and a master's degree in Christian Spiritual Formation, and currently practices Spiritual Direction. In addition to these and various other endeavors, Bill serves on the Spiritual Formation committee at a Presbyterian church.  His passion is natural areas, and he leads monthly Sierra Club outings.
Past Students Said…
"I enjoyed the course and the discussions with class members. I also liked the course materials and found them to be very helpful. I appreciated the teacher's comments on our discussions."
"I liked the interaction-very thoughtful questioning and made me think and dig deeper than I sometimes wanted too! But in a good way!"