Quick Info:
Number of weeks: 6
Price: $45
CEUs: 1.0
Required books?: Yes
Live video session?: No
Part of a certification or series of courses?: No
It has been said that "Prayer is falling in love with God, over and over again."  In our age of turmoil and constant change, we need to cultivate an ongoing, interactive relationship with the one who created us.  This not only includes being able to express and share our joys and concerns, but also to be available to hear God's voice — the voice that guides us; the voice that reminds us we are deeply loved and there's nothing we can do to change that.
During this six-week course we will read, practice and reflect on chapters from Richard Foster's book Prayer: Finding the Heart's True Home. You will need access to a copy of the book during this class. We won't cover every chapter, but there will be opportunity for each of you to veer off the course structure to explore new ways of listening and responding to the heartbeat of God.
Read more from Bill about seasons of prayer on our blog.
This course is eligible for 1 CEU.
About the Instructor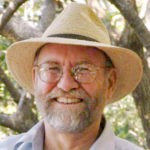 Bill Lewis came back to Christ after many years of wandering through various belief systems. These experiences, coupled with decades of business experience in not-for-profits and for-profits, has helped him understand and relate to others in various stages of life. Even after Bill settled into a realization that he belongs to God and is loved by God, the journey has continued to be a challenge. Renovare materials have been a significant influence in Bill's life, bringing together various streams that fit into a life with God. One of Bill's passions is leading monthly outings exploring natural areas.
Bill has an MBA and a master's degree in Christian Spiritual Formation, and currently practices Spiritual Direction. In addition to these and various other endeavors, Bill serves on the Spiritual Formation committee at a Presbyterian church.  His passion is natural areas, and he leads monthly Sierra Club outings.
Past Students Said…
"I feel that the course is well paced and because of the questions asked, I was able to breathe and muse, reflect and remember more than be controlled by data and then spitting it out. …  The promptings here were ideal,  I think, for this particular text and Richard Foster's approach."
"I didn't know it but it was past time for me to look closely at my prayer habits.  There were so many 'ah-ha' moments in reading and resting through this text…"
"The reading assignments pointed out to me different kinds of prayer. It also pointed out to me the deficit I have in my own prayer life and how I might improve upon it.  I also found the instructor's comments helpful as well as those of the other participants who were so much more well versed in a life of prayer than I am.  I found their answers to the discussion questions most enlightening."
"I have actually learned more about the different types of prayer categories.  I honestly did not realize that there were so many and what they meant or were used for. With this understanding I have become better at writing out prayers because I now kind of recognize how they should flow and what parts are needed."
"The instructor has been very communicative and helpful, and the course is laid out easily understood and easy to work through."