Quick Info:
Number of weeks: 2
Price: $50
CEUs: 1.0
Required books?: Yes
Live video session?: No
Part of a certification or series of courses?: No
December 3 is the first Sunday in Advent, then it's "full-steam-ahead" to Christmas. If we're not careful, we get caught up in the rush and miss the hope, peace, love, and joy we've been waiting for all year. Derek Maul's innovative Advent classic, In My Heart I Carry A Star, has helped tens of thousands of people rethink how they engage the holiday season. Join Derek for this two-week Prequel to Advent, and get ready for the best Christmas ever!
Participants must obtain the book In My Heart I Carry A Star (2nd Edition) by Derek Maul prior to the start of this class. It is not included in the course fee.
About the Instructor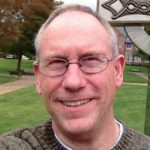 Upper Room author Derek Maul has published 7 inspirational books, and placed articles in multiple outlets, including Guideposts, Chicken Soup for the Soul, Newsweek, and USA Today. In demand as a retreat leader and conference speaker, Derek travels from coast to coast to speak about the fully engaged Christian life. Derek is based in Wake Forest, North Carolina, where he lives with his wife, Presbyterian minister Rebekah Maul. He's an enthusiastic photographer, cook, traveler, guitar player, and grandfather.
Past Students Said…
"What a great way to expand your Christian Family and share the anticipation of Advent with them. Don't be intimidated by something you may think is technically too difficult…you will be amazed at how quickly you pick up the process and get so absorbed in the subject and your fellow pilgrims I am really enjoying the thoughts that others are sharing."
"This class has been helping to keep me focused on what is important and will be a big help for me this Christmas."
"The book has been fabulous – lots of things to ponder and truths to absorb.  The power points allow quick thoughts to get the mind thinking."
"The online sharing is amazing!  I'm still new to all this blogging stuff, but I couldn't believe all the talking going on.  It helps you to see that you're not the only person going through things/thinking one direction or the other."