Quick Info:
Number of weeks: 6
Price: $50
CEUs: 0.0
Required books?: Yes
Live video session?: No
Part of a certification or series of courses?: No
"How can we become people of nonviolence and help the world become more nonviolent?"
"How can we help build a global grassroots movement of nonviolence to disarm the world, relieve unjust human suffering, make a more just society and protect creation and all creatures?"
These are the questions John Dear, Nobel Peace Prize nominee and Pace e Bene staff member poses in his book, The Nonviolent Life. He focuses on three important aspects on the path toward becoming people of nonviolence – being nonviolent toward ourselves; being nonviolent to all others (including creation and creatures); and joining the global grassroots movement of nonviolence.
After over thirty years of preaching the Gospel of nonviolence John says he has never found a book that completely captures these crucial elements of nonviolent living. According to John, "most people pick one or two of these dimensions, but few do all three. To become a fully rounded, three dimensional person of nonviolence we need to do all three simultaneously." In this book, John Dear explores the powerful journey of nonviolence rooted in the Christian vision of love.
Each participant will need a copy of the book The Nonviolent Life by John Dear, available at www.paceebene.org or Amazon.com.  Each week students will read portions of the book and engage in a nonviolence practice.
This course is part of Pace e Bene's Campaign Nonviolence Action Week.  For more details, visit the Pace e Bene website.
Note: There will be a pause from June 22 to June 28
About the Instructor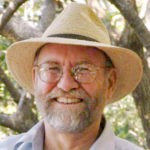 Bill Lewis, after many years of wandering through various belief systems, came back to Christ. These experiences coupled with decades of business experience in both not-for-profits and for profits has helped him understand and relate to others in various stages of life's journey. Even after settling into a realization that he belongs to God and is loved by God, the journey has continued to challenge him. Each step forward revels two more vistas to explore. Renovare material has been a significant influence in his life, bringing together various streams that fit into a life with God. Bill's credentials include completing an MBA, having a Masters degree in Christian Spiritual Formation and practicing Spiritual Direction. In addition to these and various other endeavors, his passion is in natural areas where he leads local Sierra Club outings and reflective outings for churches and the Sarasota Peace Center