How is our spiritual connection to God damaged when we fail to show hospitality to others? Are there ways we inadvertently practice or condone hostility? What are some small steps we can take toward hospitality ? How does 'Holy Spirit hospitality' differ from customary courtesies? What spiritual practices foster God's transformation in us?
Using Henri Nouwen's book Reaching Out: The Three Movements of the Spiritual Life as our reference point, we will explore his second 'movement' toward a deeper spiritual life — moving from hostility toward others to hospitality toward others. There will be reflections, readings and posting most of the days of the class.
Courses for the first and third spiritual movements of Nouwen's spiritual journey are also available this Lent. This class is preceded by Loneliness to Solitude, on personal spirituality, and will be followed by Illusion to Prayer, on our relationship with God.  A discount of $15 is available if you sign up for all three. We would love to have you journey with us through all six weeks of Lent!
You will need a copy of Nouwen's Reaching Out for this course.
This course is eligible for 1.0 CEU.
Quick Info:
Number of weeks: 2
Price: $30
CEUs: 1.0
Required books?: Yes
Live video session?: No
Part of a certification or series of courses?: No
About the Instructor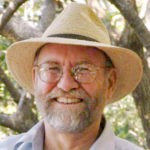 "As I continue to grow in my walk with God, I realize that each moment offers a new opportunity to live into solitude being comfortable with who I am, hospitality with others and the earth, and unceasing prayer with God.  I am gradually learning how important each of these is in my life." – Bill Lewis
Since coming back to a living faith in Jesus, Bill Lewis has been able to glean from many important Christian traditions.  Renovare materials have helped him understand how all the streams fit into a life with God.  In May 2009, he completed a Masters degree in Christian Spiritual Formation and is actively practicing Spiritual Direction. Bill and his wife are involved with various churches, including Presbyterian, non-denominational, Methodist and United Church of Christ.