In this interactive two week Children's Teacher Training Course offered by Pamela Deck, you will learn practical ways to prepare for and teach today's children in this multisensory, fast paced world. Children will be able to experience and retain the Good News and grow in their faith journeys.
This course is for both new and experienced Sunday School and Children's Ministry teachers who want a fresh approach and support from other teachers as we learn with each other. We will explore: choosing and using curriculum, planning lessons, positive classroom management and nonstressful environment, how children learn and remember applying brain research, multi-sensory learning methods, the importance of reflection time, and evaluating lessons. Through your assignments, you'll engage with the material, your instructor, and fellow participants at a deeper level than lecture alone-and the time of day you learn is flexible! Pamela looks forward to journeying with you in your teaching ministry!
This course is eligible for 1.0 CEU.
Quick Info:
Number of weeks: 2
Price: $50
CEUs: 1.0
Required books?: No
Live video session?: No
Part of a certification or series of courses?: No
About the Instructor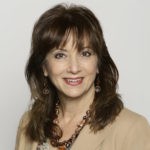 Pamela Deck is a United Methodist Christian Educator who loves helping churches, groups, and individuals equip disciples and connect faith to real life! Based in the Western North Carolina Conference, her educational background includes a B.S. from Clemson University, Certificate in Business Administration from Isothermal Community College, and graduate work at Candler School of Theology, Emory University, for the Certified Associate in Christian Education in the United Methodist Church 1996. With over 30 years of experience in education ministry, she served as Staff Children and Youth Ministries Coordinator at Spindale United Methodist Church. Then, Pamela contracted with the United Methodist Publishing House as: Cokesbury Action Team Conference Leader and Marion District Representative; FaithHome for Parents Consultant; and National Workshop Presenter. Additional training includes Safe Sanctuaries, Transitions, Coaching, Liturgical Dance, and Equipping Ministry. Pamela's Facebook page is https://www.facebook.com/PDeckConsulting/.
Pamela enjoys being involved at Spindale United Methodist Church as adult Sunday small group co-leader, Lay Delegate to Annual Conference, Staff-Parish Relations Committee, Safe Sanctuary Committee, and former Praise in Motion dance leader and youth group co-leader. She is a member of the Western North Carolina Conference (WNCC) Christians Engaged in Faith Formation. Pamela serves as WNCC Re-certification Registrar. Some favorite hobbies are travel, baking, reading, fashion and sewing, guitar, piano, and dance. Pamela lives with her husband and black lab mix and has an adult son and daughter. She looks forward to learning together with you soon!
Past Students Said…
"The resources and assignments this course offered have been very helpful in my ministry.  It forced me to assess the quality of our programs, to find what we are doing well and where our challenges lie."
"I am very happy that I was a part of this workshop discussion and I learned a lot. Loved it! Sorry to see it end!"
"Thank you, Pamela Deck, for another wonderful workshop with excellent course materials, collaborative discussions, and additional resources for help in the areas of ministry where each of us serve."