Quick Info:
Number of weeks: 5
Price: $60
CEUs: 1.5
Required books?: No
Live video session?: No
Part of a certification or series of courses?: No
This five-week course is the second part of our Drawing Nearer to God through Personal Devotions class. The purpose of this class is to "draw your congregation nearer to God". As with all BeADisciple courses, you may do the assignments at a time during the day or week that will work for you, although some assignments must be done during your regular worship time. In this class, there is also a weekly commitment to meet with your pastor (if you are a lay speaker) or to meet with your lay leader (if you are a pastor).
The only text required for this course is your bible. You will be referring to the Old Testament and New Testament scripture studied in Part I and others that will be included with this course. You will be conducting a survey with your congregation and obtaining several volunteers to commit to enriching their personal devotions for two weeks. The course will also include an opportunity for discussion with other class participants through the discussion board, journaling through the journaling feature and a live interactive session arranged at a time that is convenient for you.
This course is eligible for 1.5 CEU.
About the Instructor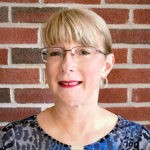 Dr. Elise Hazel is a retired school administrator and speech clinician from Central Pennsylvania.  She has 34 years of experience in speech therapy and school administration, including elementary principalship and central office administration in addition to K-12 speech therapy.
Dr. Hazel accepted Jesus as her personal lord and savior as a teenager and has a desire to help others know and grow in Jesus. Being retired provides her with an opportunity to be available in whatever way God needs her and to also take new courses and learn new skills.
Dr. Hazel has been a certified lay speaker in the United Methodist Church since 2008 and coordinates the Mifflin County HUB which includes 20 local churches.  The HUB works collectively to provide health kits and school kits for Mission Central in Mechanicsburg, Pennsylvania. Last year the HUB made 2109 health kits and 397 school kits.
Dr. Hazel enjoys gardening and sewing and is constantly entertained by her four housecats. She and her husband met on a mission trip to Red Bird Mission, and now attend Trinity UMC in Lewistown, Pennsylvania.