Quick Info:
Number of weeks: 1
Price: $45
CEUs: 0.5
Required books: No
Blackboard: Yes
Zoom: No
Certification or Series: No
We all want our churches to be fully accessible for those with handicaps.  There are many people in our communities with low vision, hearing loss, limited motor skills, learning disabilities, susceptibility to seizures, or other forms of disability, and it's important for churches to reach them. God's love is for everyone!
But sometimes our announcement slides, signs, flyers, sermon videos, websites, and other digital media are difficult for those with disabilities to read, hear, or interact with.  Are we inadvertently communicating to those groups of people that they don't matter?
The Web Content Accessibility Guidelines (WCAG) version 2.0 identifies ways in which organizations can make their digital media more accessible to people with physical, mental, and learning disabilities — but WCAG requirements can be overwhelming. This class cuts through the noise and gives you simple ideas that you can readily apply to your digital materials.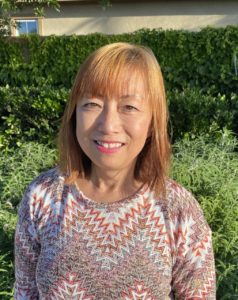 Dorothy Kropf earned her Ph.D. in Education with a specialization in Educational Technology. She has a Master's degree in Human Services/Counseling with a concentration in Executive Leadership. She is currently the Director of Online Undergraduate Program for Life Pacific University and has been teaching and designing courses since 2007. Dorothy and her husband, Rene, live in Murrieta, California. They attend the Murrieta United Methodist Church. They have two grown sons and enjoy biking and watching British detective shows.