Quick Info:
Number of weeks:
Price: $45
CEUs:
Required books: Yes
Blackboard: Yes
Zoom: No
Certification or Series: No
Tackle the most pressing issues that your congregation and fellow believers face. The subtleties of how sins progress are explored in this workshop.  Although C.S. Lewis' "Screwtape Letters" is a fictional book, it can definitely enhance your teaching and discipleship methods through its practical life applications. The book is a compilation of psychologically intriguing letters written by a senior demon (Screwtape) to a new and impressionable young demon (Wormwood). His intellectually stimulating suggestions to Wormwood consist of strategies on how to entice a Christian into falling out of God's loving grace through a gradual slope. Though the letters are made up, it is crucial for Christians to learn biblically solid lessons from them and analyze several related Scriptures on how to win in our day-to-day spiritual wars. See a video presentation of this class.
About the Instructor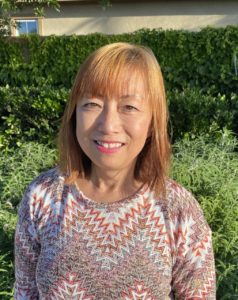 Dorothy Kropf earned her Ph.D. in Education with a specialization in Educational Technology. She has a Master's degree in Human Services/Counseling with a concentration in Executive Leadership. She is currently the Director of Online Undergraduate Program for Life Pacific University and has been teaching and designing courses since 2007. Dorothy and her husband, Rene, live in Murrieta, California. They attend the Murrieta United Methodist Church. They have two grown sons and enjoy biking and watching British detective shows.