Quick Info:
Number of weeks: 2
Price: $55
CEUs: 0.5
Required books?: No
Live video session?: No
Part of a certification or series of courses?: No
This course will introduce you to the newest online tools for publishing e-books, publishing to Kindle, and publishing to print.  This is a great way to make journals, church newsletters and magazines, autobiographies, and oral history available in a broader way — or even create your own curriculum materials that are customized for your local church setting.
This course will provide an overview of free and inexpensive online publishing software, as well as new techniques to publish and market your books or materials. This class is for pastor-authors, church leaders, curriculum writers, church secretaries, youth leaders, and Sunday School teachers who wish to self-publish.
0.5 CEUs are available upon successful completion of this course.
About the Instructor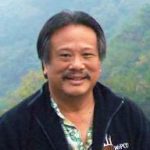 Rennie Mau is an award-winning media producer who has produced and published over 450 projects for a variety of publishers, churches, and individuals. He served as President of the American Multicultural Publishing and Education Council (MPEC) for 10 years and has worked with a variety of publishing organizations. He has been in ministry for 49 years with the United Church of Christ pastoring churches in Hawaii and California and has consulted for a variety of denominations.
He also has produced TV and web-based educational children and youth media through his company, GAMEKIDS. He is also an adjunct faculty with Hawaii Tokai International College and served as the Community Relations Director for Pacific Rim Christian University.
He presently is the pastor of the Ewa Community Church – United Church of Christ.