Quick Info:
Number of weeks: 2
Price: $50
CEUs: 0.5
Required books?: No
Live video session?: No
Part of a certification or series of courses?: No
This course will explore the various new tools to "Go Live" on Facebook and YouTube!
It will explore how to broadcast your worship service or live events. As the world evolves from the "Big Screen" to the "Small Screen," we will also explore the theological and practical implications on how to connect with your church family and also the community around your church using live or pre-recorded video.
0.5 CEUs are available upon successful completion of this course.
About the Instructor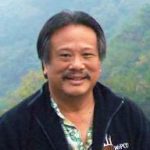 Rennie Mau is an award-winning media producer who has produced and published over 450 projects for a variety of publishers, churches, and individuals. He served as President of the American Multicultural Publishing and Education Council (MPEC) for 10 years and has worked with a variety of publishing organizations. He has been in ministry for 49 years with the United Church of Christ pastoring churches in Hawaii and California and has consulted for a variety of denominations.
He also has produced TV and web-based educational children and youth media through his company, GAMEKIDS. He is also an adjunct faculty with Hawaii Tokai International College and served as the Community Relations Director for Pacific Rim Christian University.
He presently is the pastor of the Ewa Community Church – United Church of Christ.