Designed for Part-Time Local Pastors and Certified Lay Ministers, but open to any person, clergy or lay, this course focuses on the nuts and bolts of administration in the small church. This course will cover understanding your own style, the rhythm of the church year, annual reporting and preparing for charge conference, dealing with resistance, and leading change.
Course content is delivered primarily through an interview with Rev. Gary Moore, a recently retired District Superintendent and outstanding administrator. Students will gain a broad understanding of how they can more effectively get things done in the local church. There are also two live online sessions where the instructor presents material and interacts with students.
This course is one of the required courses for the Certificate in Congregational Leadership (CCL) program and is eligible for 1.0 CEU.
Quick Info:
Number of weeks: 1
Price: $59
CEUs: 1.0
Required books: No
Blackboard: Yes
Zoom: No
About the Instructor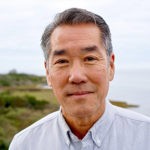 Jack Shitama is an ordained elder in The United Methodist Church and currently serves as the executive director at Pecometh Camp & Retreat Ministries in Centreville, MD. He is also the minister-in-residence for the Center for Clergy Excellence at Pecometh. He was president of the International Association of Conference Center Administrators from 2003-2007 and served on the United Methodist Camp and Retreat Ministries Association Board from 2007-2015 as vice-chair (2011-2013) and chair (2013-2015).
Jack is the author of Anxious Church, Anxious People: How to Lead Change in an Age of Anxiety. His focus on leadership development is based on his own experience using a family systems approach to effective leadership. He is an avid learner with a passion for taking the most recent secular learnings and applying them to spiritual leadership.
Past Students Said…
"Jack Shitama is an excellent instructor who carefully led us through the material.  He was always in touch with the needs of the class members when a teaching point needed emphasis."
"Jack Shitama did a great job as always. The interview with Rev. Gary Moore and having Beth Stevens as a guest were invaluable. Even having worked with Gary for 4 years (as my DS) I still gained valuable insight from him in the interview. Jack's questions were right on point and covered very pertinent topics. Beth's comments were super (been working with her for a decade) and valuable as well. The course on the whole was very engaging and was manageable from a time stand point."
"I was able to put some into practice right away on my first day back to the office after completion of the class. I have my first Admin Board meeting tomorrow and this class has helped me prepared for the it."
"Very well laid out course with information pertinent to my position as CLM/Supply Pastor of a small church."
"Overall the course, speakers, leader and facilities were excellent. I will and have recommended it to others."
"Jack is personable, full of wit and has a sharp knowledge of the Bible. It has been a joy to take studies from this man. This course was a good one and at times covered a rather dry subject and Jack made it interesting and understandable.  Thank you Jack!"