Designed for Part-Time Local Pastors and Certified Lay Ministers, but open to any person, clergy or lay, this course emphasizes the importance of pastoral care in the small church. It will address the expectations of congregants, how to manage the demands, the ministry of presence and the relationship of pastoral care to leadership. It will also introduce ways to involve laity in congregational care. Topics to be covered include, what good pastoral care looks like, the relationship between caring opportunities and spiritual growth, the importance of reflective listening, and our role in maintaining the privacy of those we serve.
Course content is delivered primarily through two interviews. One is with Rev. George Patterson, retired senior pastor of a congregation with 300+ in worship who still visits the hospital five days a week. The second is with Rev. Sheryl Allston, a hospital chaplain who has also served as a small church pastor. There are also two live online sessions where the instructor presents material and interacts with students.
This course is one of the elective courses for the Certificate in Congregational Leadership (CCL) program and is also eligible for 1.0 CEU.
Quick Info:
Number of weeks: 1
Price: $59
CEUs: 1.0
Required books: No
Blackboard: Yes
Zoom: No
About the Instructor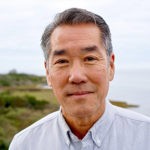 Jack Shitama is an ordained elder in The United Methodist Church and currently serves as the executive director at Pecometh Camp & Retreat Ministries in Centreville, MD. He is also the minister-in-residence for the Center for Clergy Excellence at Pecometh. He was president of the International Association of Conference Center Administrators from 2003-2007 and served on the United Methodist Camp and Retreat Ministries Association Board from 2007-2015 as vice-chair (2011-2013) and chair (2013-2015).
Jack is the author of Anxious Church, Anxious People: How to Lead Change in an Age of Anxiety. His focus on leadership development is based on his own experience using a family systems approach to effective leadership. He is an avid learner with a passion for taking the most recent secular learnings and applying them to spiritual leadership.
Past Learners Said…
"This was my first non-CLS online class and I loved it.  It was full of useful information and good discussions.  The format of recorded interviews and live sessions worked well.  Jack is a knowledgeable instructor who you can easily relate to.  My only comment is that I wouldn't be adverse to having it be a longer class!"
"This is such a great way to train and Jack has a great way of making the material relevant, current and helpful."
"It amazes me how much I retain from the format of these courses from such a short period of time engaged directly with the material. I know that a lot of that can be attributed to Rev. Shitama's excellent teaching style and his obviously thorough planning of the classes. The bulletin board discussions are also invaluable. Having to reflect and answer the questions thoughtfully is very helpful in confirming comprehension and to help solidify what we have learned so that it is better retained. It is also very affirming to see Rev. Shitama's responses to our statements. I love reading others posts, as well; I have learned a lot from the other students."
"The content was excellent, relevant, and applicable to my current role. I trust that I will be more effective in the ministry of pastoral care as a result of this training."
"Rev. Jack, once again you have presented a comprehensive and interesting workshop.  The materials gave me a better insight into how best to deal with confidential information that I may receive as a pastor.  Thanks again for a very enjoyable and informative course."
"This course has been very helpful to me especially as I begin CPE course soon, and knowing the boundaries
for patients, and congregational boundaries. Also knowing that one needs to take care of themselves as a
Pastor, continue spending time with God daily, as well as the time for my family and not short change them,
and then the congregation, this is so that one doesn't become burn out."