Designed for Part-Time Local Pastors and Certified Lay Ministers, but open to any person, clergy or lay, this course will cover the development of The United Methodist Church in America, as well as its doctrinal roots in both the Methodist and Evangelical United Brethren traditions. The approach will be to understand the basics of our faith, both as it connects to the core of Christianity, as well as the uniqueness of United Methodism. Topics to be covered include the life and ministry of John and Charles Wesley, how the Methodist Societies in England functioned, early Methodism in America, Methodist and EUB doctrine, and mergers and splits in American Methodism.
Course content is delivered primarily through interviews with Rev. Dr. Mark Pruett-Barnett, who has a Ph.D. from Drew University in Theology and Religion with a concentration in Methodist Studies. There are also two live online sessions (Thursday at 5-6pm EDT & Monday at 5-6pm EDT) where the instructor presents material and interacts with students. The sessions are required, but they are recorded, so live attendance is not mandatory.
This course is one of the elective courses for the Certificate in Congregational Leadership (CCL) program and is eligible for 1.0 CEU.
Quick Info:
Number of weeks: 1
Price: $59
CEUs: 1.0
Required books: No
Blackboard: Yes
Zoom: Yes, required
About the Instructor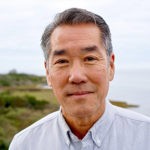 Jack Shitama is an ordained elder in The United Methodist Church and currently serves as the executive director at Pecometh Camp & Retreat Ministries in Centreville, MD. He is also the minister-in-residence for the Center for Clergy Excellence at Pecometh. He was president of the International Association of Conference Center Administrators from 2003-2007 and served on the United Methodist Camp and Retreat Ministries Association Board from 2007-2015 as vice-chair (2011-2013) and chair (2013-2015).
Jack is the author of Anxious Church, Anxious People: How to Lead Change in an Age of Anxiety. His focus on leadership development is based on his own experience using a family systems approach to effective leadership. He is an avid learner with a passion for taking the most recent secular learnings and applying them to spiritual leadership.
Past Learners Said…
"Jack Shitama was excellent in the teaching of this course and all the others we have taken for our Congregational Leadership Certification.  He gave us insights into the life and times of John Wesley and his family.  That has helped me tremendously as I am step by step becoming more confident as a Lay Servant."
"I enjoyed the use of audio recordings and the lectures. Nice to mix learning styles. Good pace. I would take another class with this instructor. I know he put a lot of time into reading our comments."
"The history of the Methodist and the movement of the Wesley brothers is very interesting and needs to be known by the people leading the church."