Quick Info:
Number of weeks: 10
Price: $198
CEUs: 3.0
Required books? No (Suggested)
Blackboard: Yes
Zoom: No
Certification or Series: No
High achievers are NOT more disciplined than the rest of us. They have simply learned how to apply their efforts to develop habits that help them get where they want to go. This course will help you to create a positive habit or set a stretch goal that you can achieve in 10 weeks. Whether you want to develop a spiritual practice, start an exercise program, get started on writing a book or achieve something significant in your life, this course will get you there.
During these ten weeks, you will learn and apply a proven, seven-step process to achieve a goal or develop a habit as you meet weekly with others online who will provide accountability and support to help you meet your objective.  You will also learn how habits are developed and goals are achieved so that you can apply what you learn after course completion to continuously improve your spiritual, personal and professional life.
Suggested (but not required) reading to get the most out of this course: The Power of Habit: Why We Do What We Do in Life and Business by Charles Duhigg and Think Small: The Surprising Simple Ways to Reach Big Goals by Owain Service & Rory Gallagher.
This course is eligible for 3.0 CEUs.
The course fee may be made in two payments: $99 at the time of enrollment and $99 by September 28, 2018. If you enroll at $99 then you will be billed $99 by email on September 26, 2018, due by September 28. Enrollment is commitment to pay.
About the Instructor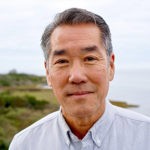 Jack Shitama is an ordained elder in The United Methodist Church and currently serves as the executive director at Pecometh Camp & Retreat Ministries in Centreville, MD. He is also the minister-in-residence for the Center for Clergy Excellence at Pecometh. He was president of the International Association of Conference Center Administrators from 2003-2007 and served on the United Methodist Camp and Retreat Ministries Association Board from 2007-2015 as vice-chair (2011-2013) and chair (2013-2015).
Jack is the author of Anxious Church, Anxious People: How to Lead Change in an Age of Anxiety. His focus on leadership development is based on his own experience using a family systems approach to effective leadership. He is an avid learner with a passion for taking the most recent secular learnings and applying them to spiritual leadership.
Past Students Said…
"One New Habit, One New Goal came into my life in just the right time!  This course helped me to focus on just one habit — making the habit-forming process manageable and less-overwhelming.  Throughout the weeks of this course, I was able to make daily exercise a habit and I have it down now to where my body just does it, my body desires it and it's just something I do.  Since completing the course I've added more habits including the evening routines of packing my clothes, food and water for the next day. This now happens every single night without much thought or effort.  As a result of this course, I live life better and less stressed!!" – Patti Blakeney
"For me, the most helpful part was the accountability. Knowing that I had to "fess up" once a week kept me plugging away long after I would have otherwise given up."
"I loved this course. It was very motivating to be a part of this group. Although I consider myself a "big-picture" type person… I really thrive on learning the nuts and bolts of how something goes together. This is a topic that I have always been interested in and I have done some reading on the topic of Habits and Psychology on my own. However, the way that you structured the lessons and the support made a lot of sense to me. I was able to achieve a very BIG goal in just a short amount of time. I now pay close attention to the behaviors that support the goal that I want to maintain. When things start to come unraveled I key in on those behaviors and I can get back on track fairly easily. I wasn't sure if I wanted to take this on… but I am so glad that I did. I am ready to really focus on other keystone habits!" – Jen Mabry