Quick Info:
Number of weeks: 2
Price: $30
CEUs: 1.0
Required books?: No
Live video session?: Yes
Part of a certification or series of courses?: No
This online workshop focuses on the rapidly changing dynamics impacting camp and retreat ministries and the strategic role of leaders in helping to forge a strong, sustainable future for the sacred places and ministries in our care. The format includes key content presentations, strategic dialogue and planning with other core leaders in the field, research and resource gathering to share, and intentional time for you as a leader to formulate vital next steps in moving forward with your own ministry teams.  It is crucial for directors, board members, staff, and key volunteers to step away from day to day operations to focus on strategic direction. The workshop provides a great opportunity to gain insight and tools for this major responsibility.
Note: This course is designed for leaders who are fully employed, so the assignments will be designed for 45 minutes to 1 hour per day during the 2 week course.  In addition, there will be 5-6 online class sessions lasting 1 to 1.5 hours each. The goal is to go deeper while making it doable for busy leaders.
About the Instructor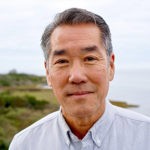 Jack Shitama is an ordained elder in The United Methodist Church and currently serves as the executive director at Pecometh Camp & Retreat Ministries in Centreville, MD. He is also the minister-in-residence for the Center for Clergy Excellence at Pecometh. He was president of the International Association of Conference Center Administrators from 2003-2007 and served on the United Methodist Camp and Retreat Ministries Association Board from 2007-2015 as vice-chair (2011-2013) and chair (2013-2015).
Jack is the author of Anxious Church, Anxious People: How to Lead Change in an Age of Anxiety. His focus on leadership development is based on his own experience using a family systems approach to effective leadership. He is an avid learner with a passion for taking the most recent secular learnings and applying them to spiritual leadership.