Quick Info:
Number of weeks: 6
Price: $30
CEUs: 2.0
Required books?: Yes
Live video session?: Yes
Part of a certification or series of courses?: No
You're holding a Bible. Are you curious about where its contents come from? Do you want to know who chose what words made it in and which words were kept out?
Learners will be required to have a copy of How the Bible Came to Be by John Barton. In this six-week course we'll learn from John Barton, a retired biblical scholar who has written a short, non-technical answer to your questions. What you learn in this course will surely enhance your Bible study experience.
This course includes a weekly Zoom session which will be on Thursday evenings at 6:00 pm Central, 7:00pm Eastern.  The dates for the six Zoom sessions will be
September 17 and 24
October 1, 8, 15, and 22
This course is eligible for 2.0 CEUs.
About the Instructor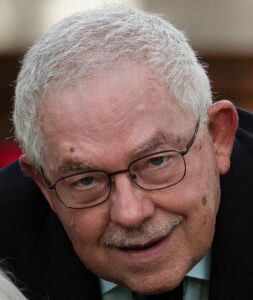 Born in 1946, Ron is a leading-edge Baby Boomer. He's seen his 70th birthday and his 50th high school class reunion. He is a retired United Methodist elder in the Florida Conference, having served as pastor of congregations in that conference for 30 years and retiring in 2014.
Ron is a 1969 graduate of the Florida State University School (now College) of Music and a 1984 M.Div. graduate of Candler School of Theology, Emory University, Atlanta. Engagement with the Bible is what keeps him going.
Elaine and Ron live in central Florida and have a daughter and two surviving grandsons.