Quick Info:
Number of weeks: 1
Price: $20
CEUs: 0.5
Required books?: No
Live video session?: No
Part of a certification or series of courses?: No
Every adult Christian should own and use a study Bible. But what is, and what isn't, a "study Bible"? In this one-week, five-session course we will distinguish study Bibles from other Bible products; examine the features of study Bibles; and look online at a variety of available study Bibles. I you already have one, you'll learn how to use it. If you don't, you'll get help in selecting one.
You need not already own a study Bible to take this course.
This course is eligible for 0.5 CEU.
About the Instructor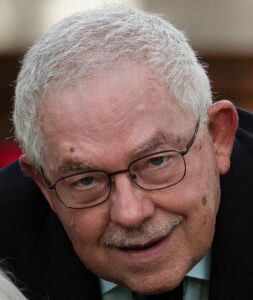 Born in 1946, Ron is a leading-edge Baby Boomer. He's seen his 70th birthday and his 50th high school class reunion. He is a retired United Methodist elder in the Florida Conference, having served as pastor of congregations in that conference for 30 years and retiring in 2014.
Ron is a 1969 graduate of the Florida State University School (now College) of Music and a 1984 M.Div. graduate of Candler School of Theology, Emory University, Atlanta. Engagement with the Bible is what keeps him going.
Elaine and Ron live in central Florida and have a daughter and two surviving grandsons.