Quick Info:
Number of weeks: 2
Price: $30
CEUs: 1.0
Required books?: No
Live video session?: No
Part of a certification or series of courses?: No
Why can the Christian faith look so different from one person to another person?  An observer of an individual Christian might see the introspection of a priest, or the zeal of a prophet, or the studious sanctity of a Pharisee, or any number of additional presentations. The answer to why faith has so many faces often comes down to personality, and the way each specific person demonstrates their faith.
In this course you will explore various passages of Scripture. This 10-day session will look at writings in Genesis, Leviticus, and Ezekiel, as well as the Gospels and Hebrews. Examining how faith is seen in these passages will lead you to conclude that faith isn't only about beliefs, it is about individual personalities and the way persons interact with others. Journey with us to see how the P-People of the Bible can reveal how you demonstrate faith in your own life.
This course is eligible for 1.0 CEUs.
About the Instructor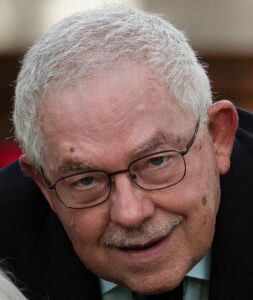 Born in 1946, Ron is a leading-edge Baby Boomer. He's seen his 70th birthday and his 50th high school class reunion. He is a retired United Methodist elder in the Florida Conference, having served as pastor of congregations in that conference for 30 years and retiring in 2014.
Ron is a 1969 graduate of the Florida State University School (now College) of Music and a 1984 M.Div. graduate of Candler School of Theology, Emory University, Atlanta. Engagement with the Bible is what keeps him going.
Elaine and Ron live in central Florida and have a daughter and two surviving grandsons.