Quick Info:
Number of weeks: 1
Price: $20
CEUs: 0.5
Required books?: No
Live video session?: No
Part of a certification or series of courses?: No
Public unrest over public health and policing has brought the topic of privilege, and lack of privilege, to the forefront in American society. Statistics seem to show that less-privileged persons are more likely to suffer both from COVID-19 and from police misconduct.
But privilege is not just a social issue. For Christians it is also a faith issue. This brief course offers a non-judgmental setting in which participants begin to assess their own privilege in the light of their faith.
No attempt will be made to "fix" participants, and shaming will be forbidden. The course is meant as a tool and not as a scold.
This course is eligible for 0.5 CEU.
About the Instructor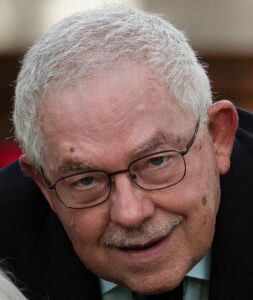 Born in 1946, Ron McCreary is a leading-edge Baby Boomer. He's seen his 70th birthday and his 50th high school class reunion. He is a retired United Methodist elder in the Florida Conference, having served as pastor of congregations in that conference for 30 years and retiring in 2014.
Ron is a 1969 graduate of the Florida State University School (now College) of Music and a 1984 M.Div. graduate of Candler School of Theology, Emory University, Atlanta. Engagement with the Bible is what keeps him going.
Elaine and Ron live in central Florida and have a daughter and two surviving grandsons.