Quick Info:
Number of weeks: 1
Price: $65
CEUs: 0.5
Required books?: Yes
Live video session?: Yes
Part of a certification or series of courses?: No
This course is designed to give parents principles and tools to navigate parenting while instilling Christian values in their children. Parents will have the opportunity to participate in activities that will encourage positive Christian learning during the pandemic. Topics will include effective communication, Christian character building, and maintaining healthy relationships between the parent(s) and child(ren). The course is designed to help parents grow in Christ while maintaining skills to get through the tough times, as well as the good times.
PLEASE NOTE: This course will incorporate live meetings on Monday, Wednesday, and Friday evenings at 7:00 pm Central time. Please write these into your schedule for the week of the course. If you have to miss, the meeting will be recorded for later viewing, but you will benefit from setting this time aside as a priority. Please communicate absences to the instructor on the start day of the course.
Learners will be required to obtain a copy of the following book:
This course is eligible for 0.5 CEU.
*Using the Amazon Affiliate link further supports our ministry. Thank you!
About the Instructor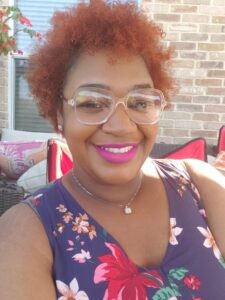 Krystal Davis is a lifelong member of Jones Memorial United Methodist Church in Houston, TX. She loves working in the church and has been a part of numerous organizations at the church including the Young Adults, Communion Stewards, Youth Coordinator, and Co-Chair of the Anniversary Committee. Krystal holds a Master of Science degree in Psychology and a Master of Arts degree in Clinical Mental Health Counseling. She works professionally with a variety of people from all walks of life, and she appreciates every blessing that she has thus far been a part of. She would like to help people focus on creating the best life they can for themselves by maintaining a powerful relationship with God, and practicing self care and mental health well-being. Yes, as Christians, we can do both!