Quick Info:
Number of weeks: 2
Price: $50
CEUs: 1.0
Required books?: Yes
Live video session?: No
Part of a certification or series of courses?: No
Do you find yourself struggling at times to feel peace? Christians are not insulated from all of the stresses and fears in the world today. Finding peace and calm in the midst of stressful living, both in our individual lives and in the world around us, can be a challenge.  Constant stress can sap us of our energy and leave us lacking serenity.  This course helps you find your quiet center.
Did you know that the Serenity prayer actually contains more text than just the well known "Grant me the serenity…" phrase that we have heard used throughout our lives? Using the book,The Serenity Prayer: A Simple Prayer to Enrich Your Life, by Trevor Hudson, participants will discover how the full text of the Serenity Prayer can point us toward finding peace even though the world and events around us may not be peaceful.
Learners will need to purchase a copy of Trevor Hudson's book before the course begins. This course will take the form of an online "book discussion club" format in which participants have daily reading assignments and then join in the discussion through daily question prompts on the Discussion Board.
This course is eligible for 1.0 CEU.
About the Instructor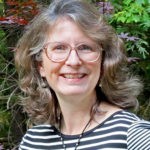 Debbie Ross is a retired teacher who writes and blogs in the mountains of North Carolina. She and her husband are both musicians and Debbie enjoys being the handbell choir director at their church. An active United Methodist Lay Servant, Debbie writes about many topics in her lifestyle blog, debbiestyleslife.com.
Past Students Said…
"The course was very well facilitated. Our instructor was able to connect us with the text, each other and most importantly the Lord. It was clear, when reading classmates' comments, that each person had several ah-ha moments."
"This is a very good course, and one others would benefit from thinking through.  I would recommend it very strongly."
"I appreciated this course and found Debbie's responses to my thoughts helpful. The length and pace of the class was good, and I would recommend it to others who are seeking to live a more peaceful and centered life.  Several of the illustrations in the book will stay with me. Previous to the class, I only knew the first several lines of the Serenity Prayer."