Quick Info:
Number of weeks: 1
Price: $45
CEUs: 0.5
Required books?: No
Live video session?: No
Part of a certification or series of courses?: No
"And now faith, hope, and love abide, these three; and the greatest of these is love."
What does it mean, as Christians, to live by the tenets of 1 Corinthians 13:13? How do we apply the concepts of faith, hope and love in our daily lives and what meaning do these words have for us? Author and teacher, Debbie Ross, shows us one way of answering these questions in this week-long course. No books are needed for this course as the lesson texts will be uploaded for student reading and use.
Daily readings will be assigned along with discussion questions and personal journaling.
This course is eligible for 0.5 CEU.
About the Instructor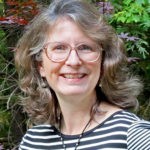 Debbie Ross is a retired teacher who writes and blogs in the mountains of North Carolina. She and her husband are both musicians and Debbie enjoys being the handbell choir director at their church. An active United Methodist Lay Servant, Debbie writes about many topics in her lifestyle blog, debbiestyleslife.com.