Quick Info:
Number of weeks: 2
Price: $50
CEUs: 1.0
Required books: Yes
Blackboard: Yes
Zoom: No
Certification or Series: No
Based on her book "Trust by Design," Amy Valdez Barker will facilitate a two-week, four-session course on the biblical foundations of trust. In a world that is incredibly divided, trust is a difficult commodity to earn and share. What does it take for Christians through the organization of their church be the curators and executors of trust?
Join Amy as she takes you back to the biblical mandates of God's call to TRUST the Creator, TRUST your neighbors and TRUST yourself again. The world needs the church to lead in a time when trust has been broken. This course will help you prepare your hearts and souls for a New Year, built on God's trust.
Learners will be required to obtain a copy of the following:
*Using the Amazon Affiliate link further supports our ministry. Thank you!
This course is eligible for 1.0 CEU.
About the Instructor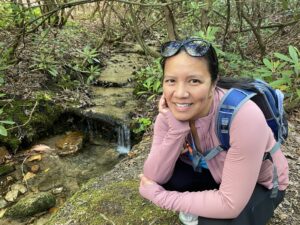 Rev. Dr. Amy Valdez Barker has had a full life experience in mission and ministry over the past two decades. As the former Executive Director of the Global Mission Connections Unit at Global Ministries of The United Methodist Church, she has had the opportunity to travel and meet incredible people all over the world. She was responsible for leading the five regional offices and the two global offices in Leadership Development and Scholarships as well as the UN Office. Prior to that she served as the Chief Connectional Ministries Officer for the Connectional Table of The United Methodist Church. She saw the inside and outside development of the church bureaucracy at it's best and it's worst. This experience became the basis of her book on TRUST. Recognizing that TRUST is an essential value of the Christian faith, Dr. Valdez Barker ventured to explore, research and discover where TRUST has helped churches thrive and grow and where the lack of TRUST has contributed to failures in church systems. Join her as she shares what she has learned in hopes that we can all learn to TRUST God and TRUST each other more.