Quick Info:
Number of weeks: 10
Price: $150
CEUs: 1.5
Required books?: Yes
Live video session?: Yes
Part of a certification or series of courses?: No
The Bible's contents will come alive in your preaching in a new and creative way! This course will use spiritual tools to look at sermon construction in a way that addresses burning 21st-century issues on the hearts of people in your congregation. You will be given three or more ways to refresh your preaching via debate, drama and much more.
Live sessions will offer presentation of sermons and ways to grow your church through preaching. The live meeting sessions will be held on Monday evenings at 7:00PM – 9:00PM CST.
You will need a copy of Teaching Preaching: Isaac Rufus Clark and Black Sacred Rhetoric, by Katie Geneva Cannon, for this course.
This course is eligible for 1.5 CEU.
About the Instructor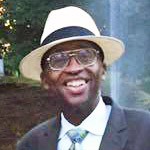 Dr. Alonzo Campbell is a Christian minister who resides in Baton Rouge, Louisiana. He has been blessed to serve as a pastor in urban, small town and rural settings as well as a seminary instructor of Christian ministers. Alonzo enjoys blessing Christian ministers and Christian leaders with new ways to teach, be inspired and discover their new gifts for up building the Kingdom of God!
Alonzo and his wife Jackie have been married for 46 years. Their son Kevin serves in the United States Army and is married with two children.