Quick Info:
Number of weeks: 2
Price: $130
CEUs: 1.0
Required books?: No
Live video session?: Yes
Part of a certification or series of courses?: No
True Colors is a personality typing program that has been helping people of all ages around the world for over 40+ years. It is a fun, friendly temperament assessment that allows people to recognize their differences and identify strengths that can build better communication across leadership teams and congregations.
As a certified trainer, Amy Valdez Barker has been using this program in all aspects of her ministry for over 20+ years. From training youth group leaders, Board Members, and even children and youth, Amy has helped teams better understand the gifts of their diversity and appreciate their own personality traits that help or sometimes even hinder communication. Trained by her father who was an Army Chaplain, Amy has discovered how True Colors can help teams perform better by maximizing their skills and honoring their differences for positive conflict transformation.
At the end of this course you will know your own True Colors and be able to recognize some of the strengths in other leaders whose personality traits may be different than your own. Amy will share how True Colors can be useful in pre-Marital Counseling, Church Council team-building, Leadership Development and fun Diversity and Inclusion training. Learn more about True Colors at www.truecolorsintl.com
This is a two week session (Asynchronous and Synchronous Session)
Week 1 – Asynchronous Orientation and Online Assessment
SATURDAY/SUNDAY – 90 Minute Synchronous Sessions (Saturday 4:00-5:30 PM EST)  (Sunday 4:00-5:30 PM EST)
Week 2 – Asynchronous Follow-Up Session
This course is eligible for 1.0 CEU.
About the Instructor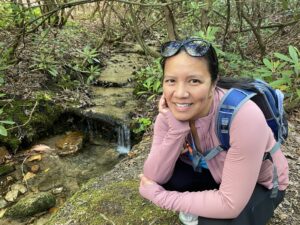 Rev. Dr. Amy Valdez Barker has had a full life experience in mission and ministry over the past two decades. As the former Executive Director of the Global Mission Connections Unit at Global Ministries of The United Methodist Church, she has had the opportunity to travel and meet incredible people all over the world. She was responsible for leading the five regional offices and the two global offices in Leadership Development and Scholarships as well as the UN Office. Prior to that she served as the Chief Connectional Ministries Officer for the Connectional Table of The United Methodist Church. She saw the inside and outside development of the church bureaucracy at it's best and it's worst. This experience became the basis of her book on TRUST. Recognizing that TRUST is an essential value of the Christian faith, Dr. Valdez Barker ventured to explore, research and discover where TRUST has helped churches thrive and grow and where the lack of TRUST has contributed to failures in church systems. Join her as she shares what she has learned in hopes that we can all learn to TRUST God and TRUST each other more.