Quick Info:
Number of weeks: 3
Price: $99
CEUs: 2.0
Required books?: Yes
Live video session?: Yes, Optional
Part of a certification or series of courses?: No
If God is all-powerful and all-loving, why do bad things still happen in the world?  This course and the book it is based on make the radical claim that God neither causes nor allows events that lead to suffering, because a loving God cannot control others.
In this course, you'll work through the book chapter by chapter with the author. The course will include group discussions on Blackboard. There will be a few live video chats, but they will be recorded and available for those who aren't able to participate live.
The message of God's uncontrolling love can help you — and those you care about — maintain a faith in God and God's love even when we experience pain and trauma.  It can be a life-giving message.
You will need a copy of God Can't: How to Believe in God and Love after Tragedy, Abuse, and Other Evils by Thomas Jay Oord for this course.
This course is eligible for 2.0 CEUs.
About the Instructor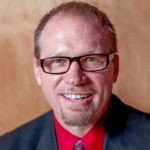 Thomas Jay Oord is a theologian, philosopher, and scholar of multi-disciplinary studies. Oord is an award-winning author, and he has written or edited more than twenty-five books. A twelve-time Faculty Award winning professor, Oord teaches at institutions around the globe. A gifted speaker, Oord is known for his contributions to research on love, open and relational theology, science and religion, and the implications of freedom and relationships for transformation.
Readers of the Book Have Said…
"As both a pastor and parishioner, I've heard myriad ways in which people make sense of tragedy. Many do so by attributing it to the will of God. Others focus on the mystery of His ways. Those who say this seem to try to manage more troubling thoughts about the divine choice to harm. I would not presume to tell a survivor how to make their peace with God. But I think many would benefit from the opportunity to consider another option: God neither sent the harm nor stood by and allowed it to take place when He could have done otherwise."
"For the longest time I struggled with this idea of favoritism: why would God only heal some and let others die? This led me to start doubting God's existence and deconstructing my faith. When my mom died, it was called "an act of God," which definitely didn't help anything. I was told "It was God's will," "He just called her home," "God just needed a flute player." It hurt to think that God would allow this situation. Your words gave me a hope that God was with my mom the entire time, and God was hurting with her. Had God been able to intervene, He would have. But because of His uncontrolling love, he couldn't. The last part of the book gave me hope that in the end, I'm sure my mom "collaborated" with God and accepted his unconditional love. I really wish you knew how much your words have helped me cope… I don't have to live filled with anger towards what I thought was an uncaring God."
"I experienced sexual trauma and a near death accident. They left me with some permanent damage and a whole lot of trauma. I wrestle constantly with God's goodness and sovereignty. Your ideas make so much sense and really help me to find healing and strength in Jesus again….something I felt I had lost. Thank you. I will be buying copies for my church and my associate pastor. And I will be running a small group based on your book. Thank you.️"