Quick Info:
Number of weeks: 5
Price: $125
CEUs: 3.0
Required books: No
Blackboard: Yes
Zoom: No
Certification or Series: No
The topic of race and racism is both prevalent in our society and hard to discuss. Concerns about these issues are often no easier to engage in congregational life. Therefore, this course will examine theological and sociological resources to help better understand racism and ways that people of faith can respond to this pressing social issue.
The objective for this course is to enable students to reflect on the language and the meanings of these concepts. Students will engage the historical origins of thoughts about race in Western Europe and the U.S., while also looking at responses to these issues by people of faith. Thus, students will engage excerpts from historical writings about the Church and also theologians who have engaged these matters from a distinctly theological perspective. Lastly, students will be given space to explore ways to have positive, constructive conversations about racism as leaders of their faith communities.
This course is eligible for 3.0 CEU.
About the Instructor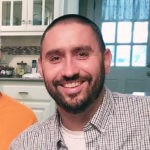 Marc Boswell has served in ministry positions in North Carolina, Virginia, Illinois, and Louisiana. Growing up in eastern North Carolina, he attended the University of Mount Olive (B.A. Religion), Union Presbyterian Seminary (M.Div.), and Garrett-Evangelical Theological Seminary (Ph.D.).
Marc is currently the executive director of Together for Hope Louisiana – a rural poverty development ministry in the Louisiana Delta. In 2017, he also founded and is the editor of Progressive Southern Theologians. He enjoys photography, cooking, and writing. His research and teaching interests include constructive/liberation theologies, community development, and race in American culture.