Quick Info:
Number of weeks: 2
Price: $65
CEUs:
Required books?: No
Live video session?: No
Part of a certification or series of courses?: No
Occasionally, we have questions about our Faith and the God we serve. By examining God in light of our experience as parents, we can gain some useful insight into the heart of the Father. Karl's journal of his discoveries will guide us on a similar journey toward a more Christlike Faith.
About the Instructor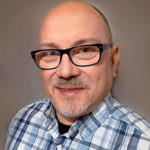 Karl J. Forehand was a bi-vocational pastor for 20 years and has training in spiritual leadership coaching, plant-based nutrition, and spiritual direction. He lives in Missouri with his wife Laura and dog Winston. He has three grown children and two grandchildren.