Quick Info:
Number of weeks: 2
Price: $50
CEUs: 1.0
Required books?: Yes
Live video session?: No
Part of a certification or series of courses?: No
In our world, in our nation, in our neighborhoods, in our schools and businesses, even in our congregations, there is too much fear. The bruising political climate we live in is only the most obvious expression of it. What can we do, as followers of Jesus, the Prince of Peace, to encourage safety and peace in our own locations, beginning with our own hearts?
This short course is a beginning, considering Jesus' call to love, not fear, not tolerate, but love Others, because Jesus has loved us. It is a journey that is very relevant to today's world.
Required Materials: Participants must purchase the excellent new book, Fear of the Other: No Fear in Love by Bishop William H. Willimon, which is not included in the course fee.
This new course is currently under consideration by Discipleship Ministries to be an official Lay Servant Ministries advanced course. In the meantime, conferences and districts may choose to recognize this class for LSM credit apart from Discipleship Ministries. Ask your district Lay Academy director about this possibility.

This course is eligible for 1.0 CEU.
About the Instructor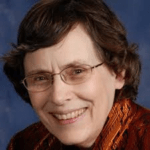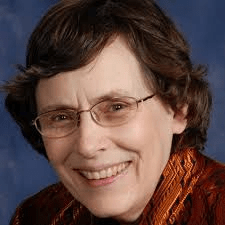 Rev. Beth Galbreath is a United Methodist deacon whose specialty is "digital culture ministry." Part of her ministry is over a decade of teaching online at BeADisciple. She loves to bring a multimedia, multi-intelligence approach to all her courses.
Beth serves on the pastoral leadership team of Compassion UMC in Brookfield, IL, a new church plant. Her ministry includes consulting, teaching, and small group leadership; she's passionate about worship, spirituality and deeper connections with God through the sacraments, Baptism and Holy Communion. She is also an activist for solar energy, interfaith understanding, and eco-sustainability. She shares her passion for all these topics through her classes at BeADisciple.
Digital culture ministry is also about ancient-future worship arts and education styles, especially an emphasis on story; she is an ambassador of the Network of Biblical Storytellers International and coordinates the NBSI-related Chicago-area biblical storytelling guild. She's taught biblical storytelling in Cameroon, Bolivia, Haiti, the Philippines, and India as well as across the United States.