Quick Info:
Number of weeks: 2
Price: $65
CEUs: 1.0
Required books?: No
Live video session?: No
Part of a certification or series of courses?: No
Similar to the sexual harassment that is so prominent in the news, domestic violence occurs in all communities, regardless of a person's age, ethnicity, or socio-economic status, and the physical, mental, and spiritual effects of such violence for all involved can be devastating.  Do you know how to spot the signs and act to help someone in your church or community?
This workshop will focus on a Christian response to domestic violence. We will look at the history of domestic violence and learn who is involved, who is affected, and who is vulnerable. We'll also explore the purposes, types, and consequences of such violence, and the urgency of responding whenever such violence is suspected. Biblical references will shape the discussion of ways for the church to educate members, support victims, and hold abusers accountable.
By the end of the course, students will have access to resources for responding to domestic violence as individuals, pastors, and churches, and will be equipped to support programs that provide education about domestic violence and support victims.  The focus is on saving lives.
This course has been endorsed by the Commission on the Status and Role of Women (COSROW) in the East Ohio conference.
This course is eligible for 1.0 CEU.  No book is required for this course; all materials will be provided.
About the Instructor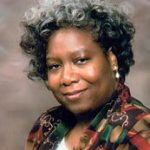 Dr. Martha E. Banks is a research neuropsychologist in Akron, Ohio, and a former professor at The College of Wooster and Kent State University. She is a retired clinical psychologist. Dr. Banks is a graduate of Brown University and the University of Rhode Island. Her primary research is on traumatic brain injuries sustained by victims of intimate partner violence. She is known internationally as an expert on Women with Disabilities and has edited professional books that give voice to marginalized people who have been silenced.
Dr. Banks was the 2008-2009 President of the Society for the Psychology of Women (SPW) and is a fellow of the American Psychological Association (APA), where she served on the Council of Representatives and several boards and committees. Her leadership, 300+ presentations, and 125 professional publications on women, trauma, and health care have been recognized with an American Psychological Association Presidential Citation, two SPW Presidential Citations, two alumni awards from the University of Rhode Island, and a Distinguished Leadership Award from the APA Committee on Women in Psychology.
She has served in several roles in the United Methodist Church, including Certified Lay Speaker, and member of East Ohio Board of Church and Society, United Methodist Church's Strengthening the Black Church for the 21st Century Implementation Team, Commission on Religion and Race, Black Methodists for Church Renewal, and Social Action Chair for the Canal District United Methodist Women. Dr. Banks is the 2020-2021 Dean of the East Ohio United Methodist Women's Mission u. She is a delegate to the General and North Central Jurisdictional Conferences for the second consecutive quadrennium. Her service to the East Ohio Annual Conference of the United Methodist Church was recognized with the 2014 CORR-ageous Leadership Laity Award, the 2016 Bishop James S. Thomas Leadership Award, and as the 2017 Black Methodists for Church Renewal Chairman's Honoree.
Instructed by Isaiah 42 and assigned by Matthew 25.
Past Students Said…
"I feel much more enlightened about the topic and more prepared for handling a situation that might cross my path. The instructor was wonderful, both in resource preparation, answer questions and providing resources to use to move forward in bringing the church to a new level of helping. Thank you!"
"More than just information, the course provided practice in talking about these issues that most of us would rather not face. Martha Banks is an excellent, sensitive and skillful leader – as I thoroughly expected!"
"I have used much of this material before, but it was very helpful to experience someone else's method of presentation.  This has been a very useful experience.  I also appreciated the comments, questions, and observations from other participants."