Quick Info:
Number of weeks: 2
Price: $60
CEUs: 1.0
Required books?: Yes
Live video session?: No
Part of a certification or series of courses?: No
This is a course for anyone who works in ministry. How do you care for yourself when you spend all your time caring for others? How do we recover and restore our spiritual vitality and passion to put energy back into our work?  We can't forget that, in addition to being Christians, we are humans and we need rest.
If you're traveling down the road of burnout, this course may not give you quick answers or quick fixes, but it will begin your journey of caring for yourself. In this course we will learn about burnout with the hope that it will open our eyes, to see if we might be heading down that path. We need to learn how to get back in touch with our life, back in proper balance, and allow God to re-energize our spirit in a way that propels us forward to greater levels of service.
Students are required to have a copy of Leading On Empty: Refilling Your Tank and Renewing Your Passion, by Wayne Cordeiro.
This course is eligible for 1.0 CEU.
About the Instructor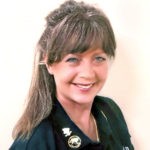 Annette Arnold-Pflaum is an ordained senior chaplain and is the founder and president of Wisteria Ministries. She has specialized in grief support and crisis counseling since the beginning of 2015.
Sr. Chaplain Annette is a Nationally Board Certified Chaplain [BCC], and has been a State of Nevada Licensed Minister since 2014. She is also a Certified Lay Minister in the United Methodist Church and holds a certificate in Congregational Leadership.
A retired nurse/EMT with over 20 years of Medical Experience, Annette holds a bachelor's degree in psychology/family studies and associate degrees in education and para-medicine. She is a graduate of the Chaplaincy Nevada Theology Academy, where she is now an instructor, and has completed their advanced Clinical Pastoral Training.
Annette is honored to be the Teaching Lead of the Nevada State Chaplains Task Force: Crisis and Critical Response Team, which assists first responders, state officials, government entities and agencies, and Nevada citizens in times of disasters or other crises. Annette was part of the team that was on hand to assist after the 1 October Shooting in Las Vegas in 2017.
Having been a student herself with BeADisciple, Annette understands the benefits and joys of online education, and is excited to share those benefits with others!
Past Students Said…
"Chaplain Annette did not just teach, she made the journey with us. You could tell she cared."
"The instructor's personal feedback and the fact that she obviously cares about and prays for her students."