Quick Info:
Number of weeks: 3
Price: $60
CEUs: 1.5
Required books?: Yes
Live video session?: No
Part of a certification or series of courses?: No
When you're facing cancer, it's important to seize each opportunity and gain every advantage you can. This course will help you be effective and efficient in dealing with cancer, whether it's you or a loved one who has been diagnosed. It will help equip you to navigate the challenges you may face and get the best possible care and treatment.
The course book actually turns itself into a manual, which allows us to create some practical how-to with the goal of navigating the medical, emotional, relational, and spiritual challenges that cancer brings. It might not happen right away, but as you learn more, your uncertainty will decrease, your coping skills will kick in, and you will be ready to face this enemy called cancer.
Students are required to have a copy of Cancer–Now What? by Kenneth C. Haugk, PhD.
This course is eligible for 1.5 CEU.
About the Instructor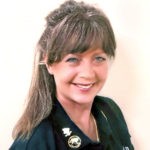 Annette Arnold-Pflaum is an ordained senior chaplain and is the founder and president of Wisteria Ministries. She has specialized in grief support and crisis counseling since the beginning of 2015.
Sr. Chaplain Annette is a Nationally Board Certified Chaplain [BCC], and has been a State of Nevada Licensed Minister since 2014. She is also a Certified Lay Minister in the United Methodist Church and holds a certificate in Congregational Leadership.
A retired Nurse/EMT with over 20 years of Medical Experience, Annette holds a bachelor's degree in psychology/family studies and associate degrees in education and para-medicine. She is a graduate of the Chaplaincy Nevada Theology Academy, where she is now an instructor, and has completed their advanced Clinical Pastoral Training.
Annette is honored to be the Teaching Lead of the Nevada State Chaplains Task Force: Crisis and Critical Response Team, which assists first responders, state officials, government entities and agencies, and Nevada citizens in times of disasters or other crises. Annette was part of the team that was on hand to assist after the 1 October Shooting in Las Vegas in 2017.
Having been a student herself with BeADisciple, Annette understands the benefits and joys of online education, and is excited to share those benefits with others!
Past Students Said…
"I learned about the way everyone, the person with cancer and those around her/him, is affected and how we need to work together to navigate the journey. I also learned more about how to listen and reflect/validate emotions and how while there are common components, everyone's journey is unique and we have to respect each person's responses."
"This class is helpful not only for those with cancer but for those walking with them on the journey. I gained some information useful to me in my current journey with cancer and also some practical tips on how to manage the care I receive as well as how to approach some of the difficult aspects of it."
"This is the first time I have taken a class for longer than two weeks and I was worried about the length when I enrolled. I realize now that the length of time was needed for us all to build rapport and to process the information. I liked the text and its short chapters which made the readings and responses manageable even as we all were coping with many personal issues, both related to cancer and to other life events. I did not know there were other "Bridges" classes offered by Annette, but I will now consider enrolling in others."
"I have taken many BeADisciple classes and this one ranks among the best. The instructor was outstanding, not only in knowledge, but also in specific responses to individual students and in compassion and concern for individual needs. There were only a few people enrolled so we each received a lot of feedback, but my instinct tells me that the instructor would have responded to each student in the same manner even if there had been more."